Download the Easy Read Version (EN)
Dear voters,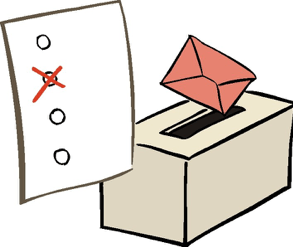 In May 2019 (23-26) there will be the European elections.
European citizens vote for European policies.
The elections are important for the future of Europe.
Greens are for Europe
Lots of things in Europe should be much better. We can do this.
But politics has to work fast.
Because life in this world goes on fast.
We want a good future for our children and for all in the world.
That's why Greens say:
Now we must stop climate change.
We have to keep air and water clean. Now we have to protect democracy.
Citizens should live freely throughout Europe. Everyone has to follow the law.
Now we must ensure peace.
We are against hate.
We want understanding among people.
Now we must fight for social justice: a fair life for all.
So people can live well everywhere in Europe. Now we need a modern Europe.
Europe should fulfil the wishes of the citizens.
Greens dream of a modern Europe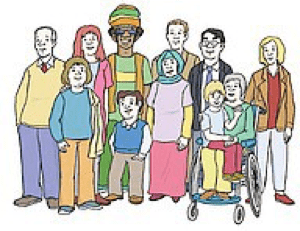 The Green Europe makes citizens strong.
In the Green Europe people like to live together. The Green Europe protects nature.
The Green Europe promotes peace in Europe and global peace.
This is the Europe of our dreams
• Our economy protects the environment.
• We create many good jobs.
• We create social justice everywhere.
• Old and young people can live well in Europe.
• Women and men have equal rights.
• Everyone will have their say in all things.
• All citizens will make the decisions.
• All people stick together.
Europe is special in the history of our world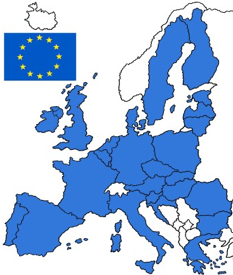 Europe is the common home for many different people.
We in Europe have become a good community.
28 countries in Europe are in the European Union. Union means: a bloc of countries.
In Europe we are a community. EU is short for European Union.
In the EU we work on common policies for all countries.
The countries of the EU have many contracts with each other.
Together we work
• for the worldwide economy
• for human rights
• for nature
• for peace.
Europeans benefit greatly from the European community
Europe as a whole is stronger. We love Europe.
This means we must do something for Europe.
This is what we want to do together with all Europeans:
Empowering Europe
The EU is a democracy.
But we must make it an even better democracy.
People must know more about European policies. Example:
How do European Members of Parliament make decisions?
Voters must be informed about it.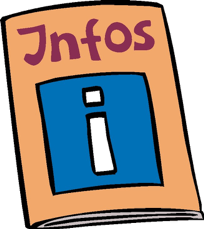 Everyone must know about lobbying.
Lobbying means: Telling decision-makers what they should do.
Then all people can be part of European politics.
Some parts of the business world have grown fast. These businesses have become very rich.
Other businesses have grown only a little. Rules for businesses are rather old.
We need new rules.
So life can be made better for all.
Greens invite everyone: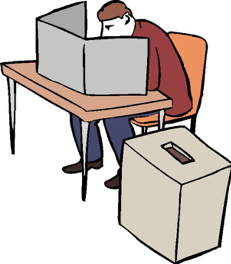 Vote in the European elections! Vote for the European community.
So all people in Europe will have a better future.
12 goals are important for European Greens
These are the 12 goals of European Greens
Dear voters,
Europe has achieved a lot together.
We can make Europe even better. How good is Europe now?
Greens will have a close look.
What do we want to change?
And what is possible?
Then we must decide quickly:
We must have our future in mind.
Because life in the world goes on.
We Greens fight for our goals.
We have put down more ideas about these goals in 12 points.
We want to work together
with politicians from all Europe.
Please give us the opportunity.
Easy Read:

Lindenplatz 12, 19230 Hagenow, Germany
Pictures:
Lebenshilfe für Menschen mit geistiger Behinderung Bremen e.V., Illustrator Stefan Albers,
Atelier Fleetinsel,