We want worldwide peace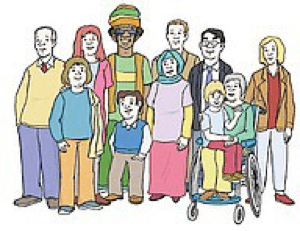 Europe must fight for peace together.
Arms made in Europe are a threat to people in other countries.
This must not happen.
We don't want bad arms deals.
The European Union is for peace
We want to go on living in peace. We want to live in security.
The European Union as a whole must defend peace.
So we need a common defence policy.
As a community we are stronger.
As a community we have more opportunities.
No bad arms deals
Companies in Europe are selling arms to other countries.
They make deals.
Greens demand:
Companies from Europe must not sell arms to countries at war and to authoritarian persons.
The European Union must set strict rules for arms deals.
Promote working together in peace
We cannot defend peace with arms only.
Rich and poorer countries must work together.
We must support poorer countries much better.
We must talk with each other worldwide.
The European Union must be a good representative for Europe worldwide.
Countries worldwide must work together fairly.
All of them must respect the laws.
People must have their human rights all over the world.