We want good opportunities for young people and the right to a job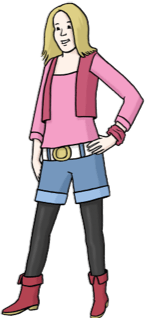 All young people must have the right to
• good job training
• fair work
• minimum income
• life-long learning
Young people are the future of Europe
Young people create our future.
So all young people must have good opportunities.
These opportunities must be available all over Europe.
All European Union countries must support young people.
These are our demands for young people in Europe:
• Everybody should have a right to good education.
• Everybody should get good job qualifications.
• Everybody should have the opportunity to seek university training.
• Everybody should have fair chance for a good job.
• There should be a minimum income for young people.
All young people should have enough money to make a living.
• All young people should have a right to life-long learning.
New opportunities in our lives
For different reasons, people don't work for some time.
Some people must change their jobs.
Then they must get new opportunities.
Example: Further education or new training.
European politics must support this.
Exchange with young people from other countries
Youth exchange must be possible for all.
Education does not matter.
Does a young person need money for an exchange programme?
Then he or she must get it.
The European Union must support exchange programmes.
The European Union must give ten times more money for exchange programmes.
Voluntary work in the European community
We have a European Solidarity Corps.
Corps means: a community of people working for a certain goal.
Solidarity means sticking together and help others.
The European Solidarity Corps belongs to the European Union.
Young people up to the age of 30 can apply.
These young people help in all countries of Europe.
Two examples of what they may do: Nursing or helping refugees
These young people get pocket money only.
But helping others makes people stronger.
Greens want more money
for the European Solidarity Corps.